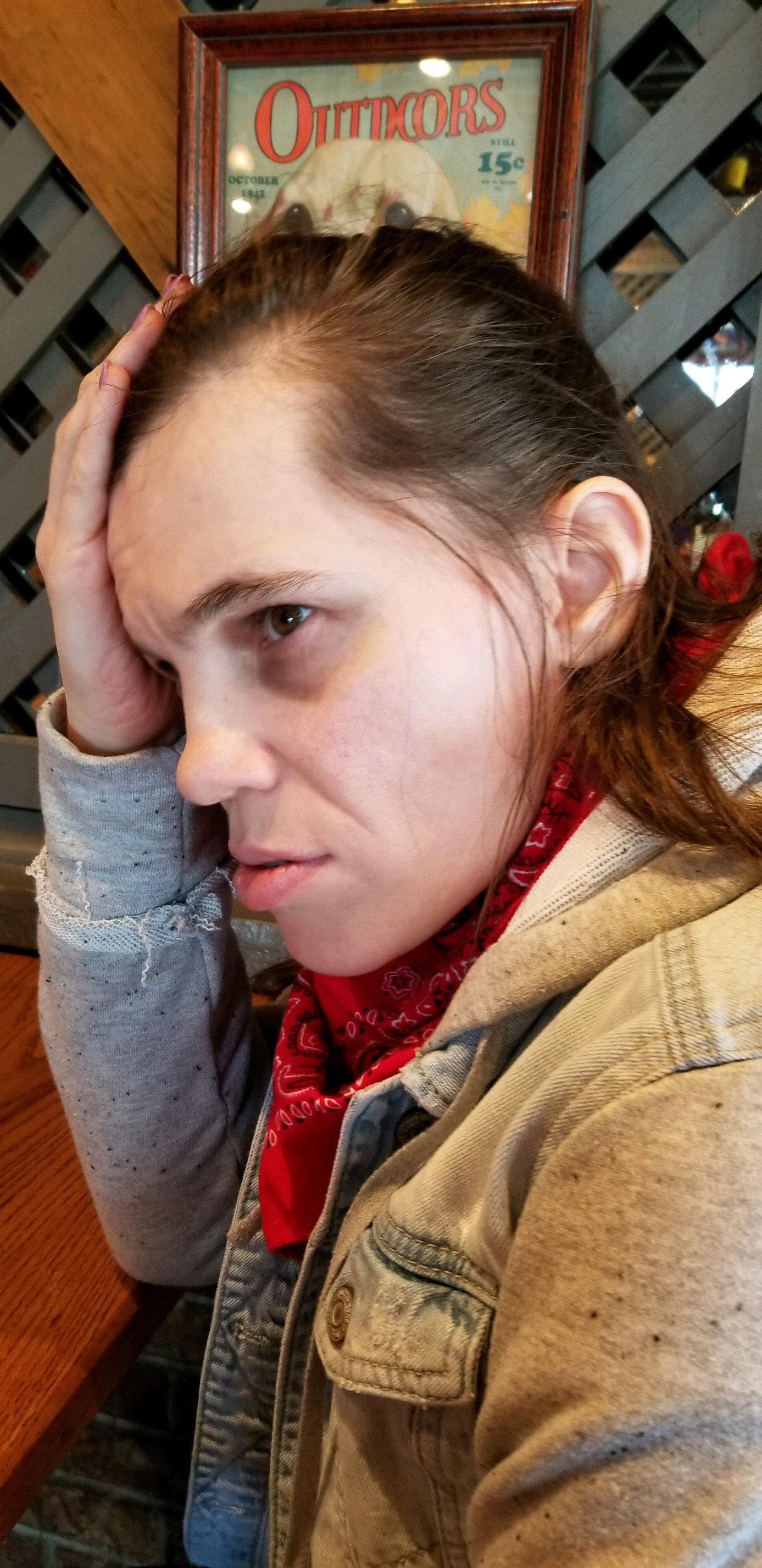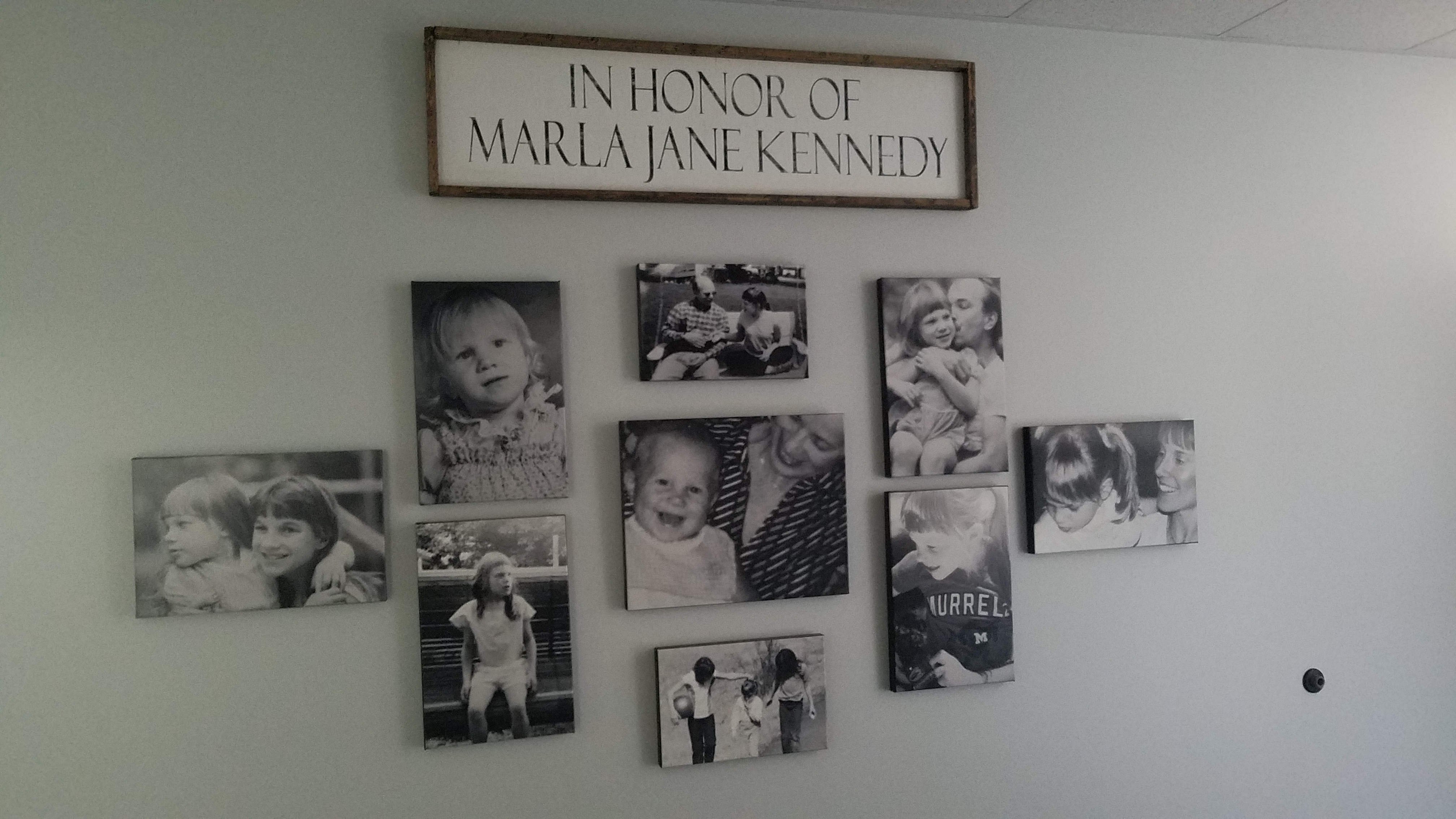 Marla Jane Kennedy
Came into the world in the usual way in the fall of America's bicentennial year. The youngest of three girls, she appeared healthy to her mother Tracy and me. Her mother noticed a difference as she developed and contributed it initially to colic. That changed when Marla started having seizures when she was about 4 ½ months old. The neurologist explained to Tracy that the seizures would create brain damage and the brain damage would exacerbate and create further seizures. Marla would never speak. She would require total care 24 hours a day.
As her Dad, I have spent a lot of time seeking to provide what Marla needs to get the most that she can from life. One of the frustrations Tracy and I have contended with is the availability of willing and competent healthcare services. Our family has become convinced that Marla is special, she will always be special. Her peculiar needs and those of others like her, should be celebrated. They have so much to teach the rest of us. In creating the TFS Kennedy Clinic our agency (Tennessee Family Solutions-TFS) is seeking to offer to others what we have been enjoying ourselves for 4-5 years, a specialty clinic operated for these folks we love. In offering primary care services to adults with developmental disabilities we hope to provide a benefit to other families while extending clinic operations to a 5 day a week schedule to benefit those in TFS residential programs. We have decided to name this special clinic after a special young lady, Marla Jane. She deserves this tribute, she is the most courageous person I know.
-Ralph Kennedy, CEO, Tennessee Family Solutions
Dr. Holly Blankenship
Dr. Holly Blankenship is a board-certified family medicine physician born and raised in middle Tennessee.  After completing her undergraduate degree at Samford University, she graduated from the Philadelphia College of Osteopathic Medicine, and from there, went on to complete her family medicine residency at the University of Tennessee College of Medicine Family Medicine Residency Program in Chattanooga, TN (Erlanger Hospital) where she served as Chief Resident.  Since that time, she has delivered traditional primary healthcare and medical consultation to patients of all ages in a variety of inpatient and outpatient settings in the middle Tennessee region.   Dr. Blankenship seeks to integrate evidence-based medicine with the art of medicine while caring for the patient's mind, body, and spirit.  While she considers the Nashville area to be her local mission field, she believes her most important work begins at home where she enjoys the company of her husband and two young children.  She enjoys relaxing by putting her feet to the pavement, hands in the dirt, or nose in a book.
Candace Whitley
Candace "Candy" Whitley was born in Nashville and raised in Smyrna where she graduated from Smyrna High School in 1984. Being very active she participated in several team sports; basketball, softball and volleyball. At age 30, Candy returned to school attending Tennessee State University where she completed her Bachelor of Science degree in Biology with a minor in Chemistry. From there she was accepted into the Physician Assistant program at Trevecca Nazarene University where she graduated in 2004 with a Master's Degree in Science Medicine. Candy completed her board exams to become a board-certified Physician Assistant the summer of 2004. In May 2020, she returned to school and completed a Doctorate of Medical Science (DMS). She spent the first 5 years of her career caring for and serving the geriatric population. She has spent her entire career working in Internal Medicine/Primary Care. She considers herself very fortunate that for the past several years she has had the privilege to serve and care for adults with Intellectual and Developmental disabilities. Her hobbies include reading, exercising, cooking, listening to music and traveling.
JoAnnie Bryant
JoAnnie Bryant was born in Caguas, Puerto Rico. Bryant grew up in Hartford, Connecticut. Bryant is a U.S. Army Veteran. She earned her A.A. degree from Ultimate Medical Academy in Clearwater, Florida with a concentration in billing and coding and administrate medical assistant.  Bryant received her Bachelor's degree in Health Care Management from National American University in Rapid City, South Dakota. She earned her Master's degree in Human Resource Management from National American University in Austin, Texas.
Bryant has 13 years' experience in the health care industry. She is passionate about providing quality health care service to each patient with compassion and excellence.
Bryant's hobbies include: cooking, traveling, dancing and spending time with her husband and three children. Her future goal is to continue her education to become a Physician's Assistant.
Casey Chaquica
Casey was born and raised in Sacramento, California. She moved from California to Tennessee in September of 2021 for a better life and upbringing for her daughter. Casey graduated from Carrington College with a certificate in Medical Assistant in 2020. As a child, Casey dreamed of working in the medical field following in her mother's and sister's footsteps of being a Medical Assistant. Casey has always had a passion to help people and provide comfort with quality health care to patients.
Casey's hobbies include: binge watching Netflix, cooking, baking, traveling, shopping, going to the movies, and enjoying quality time with her daughter and family. Casey's future goal is to buy a home for her daughter and self, as well as a puppy for her daughter.